КОММУНИСТИЧЕСКАЯ ПАРТИЯ СОВЕТСКОГО СОЮЗА
ЦЕНТРАЛЬНЫЙ КОМИТЕТ
ПРЕСС-ЦЕНТР
Тел./факс (499)973-19-34 (Лепихов Владимир Александрович), сайт
www.kpss.org
Электронная почта
Ova adresa el. pošte je zaštićena od spambotova. Omogućite JavaScript da biste je videli.
Уже несколько месяцев на Украине проходят антиправительственные выступления, известные под общим названием "Евромайдан" (от слов "европейский" и "майдан" - по-украински это означает "площадь"). Главный "Евромайдан" находится в Киеве, "Евромайданчики" поменьше - во ряде других городов Украины. За рубежом многие уверены, что это проявление борьбы прозападно (и, конечно, демократически) настроенных граждан против якобы пророссийского президента Виктора Януковича. Дескать, украинский народ очень хочет в Европу, а Янукович, которого-де науськивает Путин, его туда не пускает.
Митинги действительно начались как протест против отказа украинского руководства подписать предварительно согласованное соглашение об ассоциации с Евросоюзом. Однако это соглашение давало Евросоюзу серьёзные односторонние преимущества, в случае его реализации целый ряд отраслей украинской экономики ждал бы полный крах. При этом еврочиновники вовсе не собирались как-то компенсировать переориентацию Украины с российского на европейский рынок, и даже ставили условием подписания кабального соглашения освобождение из тюрьмы одного из лидеров "демократической" оппозиции Юлии Тимошенко, считающейся основным соперником Януковича. Кстати, "пророссийские" власти формально посадили её в тюрьму за превышение полномочий при заключении якобы невыгодного соглашения с Россией по импорту газа - то есть фактически как российского агента!
Зачем же понадобилось Януковичу столь невыгодное соглашение с ЕС? Дело в том, ....
Coordinator: Srdja Popovic - Ivan Marovic
Biography of Srđa Popović
He started out as a "pro-democracy" activist in Serbia by founding the group "Otpor" (Resistance), which led the protests that drove President Slobodan Milosevic from power in 2000. At that period the American services invested more than 100 million Dollars for that purpose.
Popvic then exported his nonviolent methods, helping train the activists who spearheaded Georgia's Rose Revolution in 2003 and Ukraine's Orange Revolution in 2004.
Srđan Popovic is deploying his new organization, called Canvas, even farther affiliate - assisting the "pro-democracy" activists who recently brought down regimes in Egypt and Tunisia, mostly through the use of Facebok, Twitter, Skyp and others mass social networks. Most of the mass social networks is use to recruit potential students, but that is not exclusive source for recruitments. Most of the candidate from foreign countries are recruited by US both Military Intelligence or directly by CIA operatives and "sleepers".
Role of CANVAS
Canvas was founded in 2003 and has trained dissidents in 50 countries, including Zimbabwe, Lebanon, Burma, North Korea, Belarus, and Iran.
In the late summer of 2009 the group collaborated with other NGOs to bring approximately 20 Egyptian activists - including some of those who later founded the April 6 movement that spearheaded the recent antigovernment protests - to Belgrade for a week of training on tactics they could use to promote change in Egypt. Veterans of Serbia's ...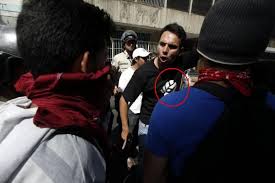 Simbol zločinačke organizacije , poznate kao Otpor (Canvas) i u Venecueli
U Venecueli je došlo do niza akata nasilja koji imaju za cilj prekidanje ustavotvorne niti i usmereni su protiv revolucionarne vlade Bolivarske Republike Venecuele, od strane neofašističkih grupa koje, poigravajući se sa podrivanjem integriteta i stabilnosti domovine, žele da je destabilizuju i ponove scenario od 11. aprila 2002. godine i igraju na kartu državnog udara. Sledi hronologija događaja kojima se otkriva zaverenički plan koji je do sada, uz podršku velikih međunarodnih medijskih kuća, rezultirao sa 3 mrtvih Venecuelanaca i 23 povređenih.
- Ponedeljak, 03. februar: lideri fašističke venecuelanske opozicije najavili su protestnu šetnju za 12. februar pod sloganima "12. je taj dan" i "Dole Maduro".
- Četvrtak, 06. februar: opozicija organizuje studentske proteste u državama Taćira i Merida, prilikom čega je došlo do vandalskih akata i načinjena je šteta lokalnim trgovinama i zvaničnoj rezidenciji guvernera države Taćira, Hosea Vijelme More. Nekoliko časova kasnije, uhapšena su petorica mladića umešana u pomenuto nasilje.
- Četvrtak, 06. februar, večernji sati: razni opozicioni lideri odbacili su hapšenje mladića, čime su postali saučesnici u počinjenim deliktima i u štetama načinjenim javnim i privatnim lokalima, i pri čemu je postalo jasno da sve predstavlja deo "dobro isplanirane agende", kao što je kasnije potvrdio jedan od umešanih mladića, koji je još rekao da je dobio ...
It sometimes seems as if Europe's sovereign debt crisis has been going on forever. But in fact it really only manifested itself in 2010, a result of the bailing out of private banks with public money and other public spending due to the crisis. And in May of that year Greece became the first country to ask for help and to receive so-called "aid" – really, it cannot be repeated too often, loans that must be paid back – from the now infamous "Troika", the IMF-ECB-European Commission.
This aid was conditional on Greece adopting policies of austerity and structural reforms, all regularly supervised by those who have become known as the "men in black", the inspectors of the Troika. In an article in the UK Guardian on October 8, 2012, Alexis Tsipras, leader of the radical left coalition Syriza, makes two key points. First of all, the money lent to Greece goes into an escrow account used for repaying past loans and interest on them and for recapitalising private banks. It cannot be used otherwise, for example for useful social spending. Second, he writes: "We believe that their aim is not to solve the debt crisis but to create a new regulatory framework throughout Europe that is based on cheap labour, deregulation of the labour market, low public spending and tax exemptions for capital."
That about sums it up. Greece became the guinea pig for these policies. It would soon be followed by Ireland ...

U tzv. "procesu Ergenekon", nekoliko političara, novinara, akademika i penzionisanih pripadnika oružanih snaga nalaze se već godinama u pritvoru.

Ovaj se pritvor pretvorio u kaznu zbog samog njegovog trajanja, efikasno sprečavajući optužene u obavlјanju svojih političkih dužnosti. Među njima je gospodin Doğu Perinçek, predsednik Radničke partije (Turska), koji je u pritvoru, zbog ispitivanja, već 5 godina i devet meseci.

Nedavno je Vrhovni sud Turske odlučio, da je "ovako dugi period pritvora kršenje ljudskih prava".

Ova presuda je doneta nakon žalbe Mustafa Balbay, člana Parlamenta iz redova Republikanske narodne partije (CHP).

Nakon presude Vrhovnog suda, Mustafa Balbai, oslobođen od strane 13-og Apelacionog suda. Ipak, presuda je sprovedena samo za Mustafu, dok za ostale pritvorenike nije.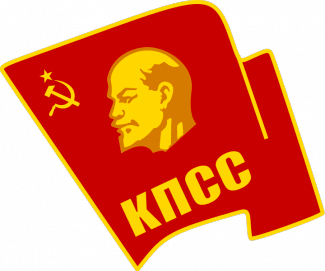 В годовщину "принятия" нелигитимной Конституции 1993 года г-н Путин выступил с очередным, десятым посланием к Федеральному Собранию. Общее впечатление от этого послания можно свести к двум моментам: процесс прозрения и.о президента продолжается (видимо, не зря г-н Кудрин, по слухам, объезжал регионы, чтобы доложить ему о реальном положении дел), с другой стороны, значительная часть доклада не вытягивает на уровень президентского послания, напоминая больше выступление премьер-министра.
Относительно прозрения. Лично меня поразило высказывание Путина относительно его пресловутых майских указов: "То ли делается так, что это вызывает негативную реакцию в обществе, то ли вообще ничего не делается". Пожалуй,
резче бы не выразился и самый радикальный оппозиционер. Или вот признание о том, что "основные причины замедления (экономического роста - С.Б.С.) носят не внешний, а внутренний характер". Для Путина, который до сих пор упорно твердил, что российские экономические проблемы вызваны исключительно кризисом на проклятом Западе, это очень ценное признание. Правда, в реальности давно имеет место вовсе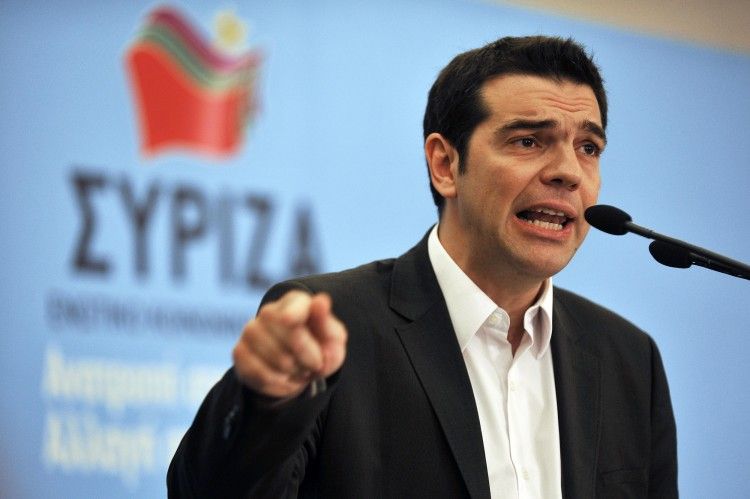 Alexis Tsipras, leader of Greece's Syriza, the Coalition of the Radical Left, has announced he is standing presidency of the European Commission on behalf of the European Left Party. This article appeared in the November 28, 2013, Guardian.
* * *
More than 1000 young people a day are joining the ranks of Europe's unemployed. In the past four years the army of jobless people across the continent has grown by more than 10 million.
In Greece, despite the government's claim that austerity has been a success, the 2014 budget imposes new public spending cuts and more job losses. The economic and humanitarian catastrophe is unprecedented in peacetime: 27% unemployment, 60% youth unemployment, a 25% shrinking of GDP, 40% reduction in family income. And, even after relentless pain, the debt-to-GDP ratio is almost 180%. It was only 120% in 2010 when the first austerity measures were imposed.
But, the human tragedy is not limited to Greece. Wages across Europe have been slashed and the welfare state scaled back at a rate unprecedented in the postwar era. Millions are struggling to pay their mortgages, electricity bills or medical and student debts. Europe's humanitarian crisis is unlike anything experienced in 60 years, with 120 million people enduring conditions of extreme difficulty, according to the Red Cross. This is not a natural phenomenon, but is, to use Nelson Mandela's words, "manmade" poverty.
Zealots for neoliberalism have turned ordinary people's lives upside down. Their structural adjustment policies serve a model of economic governance that transfers risk on to the shoulders of ordinary workers and the young. But the response of EU and national leaders is hopeless. The main EU policy initiative on youth unemployment...